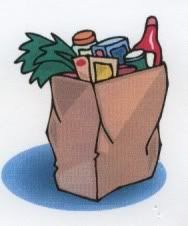 Taking control of what you consume is one of the keys to battling weight loss.   To truly control your eating habits, purchasing and preparing your own meals is essential.   Grocery shopping allows you to choose your own foods and the ingredients, which can help you fight obesity.  
Regardless of what grocery store you choose, creativity is important when grocery shopping.   Try selecting a variety of foods so you can prepare different kinds of meals.  There are countless healthy and tasty recipes available online or television.  Many dishes take 30-minutes or less to complete.   Having variety keeps you from becoming bored, which may temp you to eat out. 
Many restaurants have made adjustments to their menus to accommodate health conscience customers.  Regardless of the menu changes, cooking at home remains the best way to lose weight.  Preparing meals at home allows you to control of your servings, seasoning, and cooking methods.  Small details such as the type of cooking oils or amount of salt you use can make a huge difference.   
The key to successful weight loss is avoiding pitfalls by creating a healthy environment.  Shopping allows you to surround yourself with healthy food choices.   If you purchase apples, oranges, and grapes you are less likely to snack on candies, and cookies.  If you pack your lunch, you may void trips to fast food restaurants.   Stocking up on water and juice by the case will help you stay away from the soda machine.  Creating a healthy environment will help you lose weight, save time, and money.